About Noi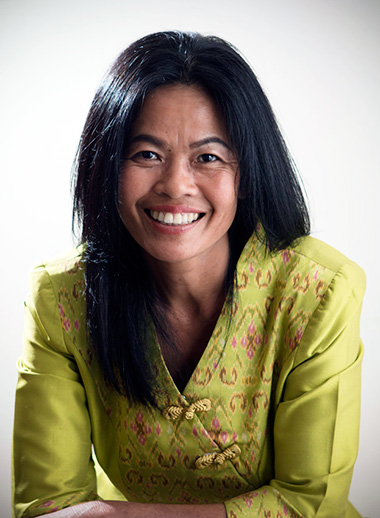 Noi is from Thailand where she qualified in 'Thai Traditional Massage', 'Foot Massage', 'Oil Massage and Aromatherapy' and 'Advanced Thai Medical Massage' at the Wat Po Traditional Medical School, Bangkok; Noi also studied 'Aromatherapy Massage' at the Thai Traditional Medical Services Society, Klongluang Pathumthani and 'Facial and Body Spa Treatments' at the Thai Spa Academy, Bangkok.
In 2004 Noi moved to Scotland and established the Traditional Thai Massage Room & Spa. She is a member of the British Guild of Professional Beauty Therapists and a full member of the Guild of Holistic Therapists (MGHT).
Noi has continued her training in the UK and increased her skills to include qualifications in Sports Massage, Swedish Massage and Facial treatments.