About Noi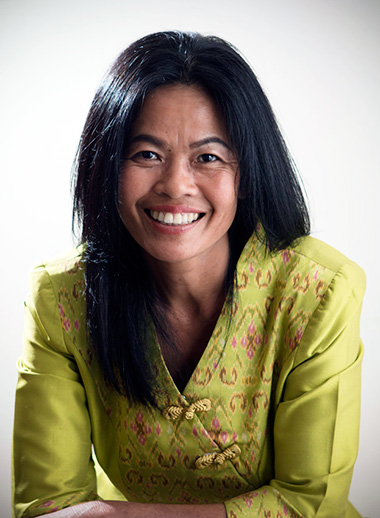 Noi was born and raised in the north of Thailand where it is the culture for the female members of the family to learn the art of Thai massage and use this experience on the hard working members of the family.
She went on to study in Thailand and qualified in 'Thai Traditional Massage', 'Foot Massage', 'Oil Massage and Aromatherapy'. Following this, she studied 'Advanced Thai Medical Massage' at the Wat Po Traditional Medical School, Bangkok; Noi also studied 'Aromatherapy Massage' at the Thai Traditional Medical Services Society, Klongluang Pathumthani and 'Facial and Body Spa Treatments' at the Thai Spa Academy, Bangkok.
In 2004 Noi moved from Thailand and has been practicing Thai Massage in Scotland since 2005. She established the Traditional Thai Massage Room & Spa in Dumfries & Galloway and the business continues to grow with her excellent reputation, repeat customers and positive recommendations.
She is a member of the British Guild of Professional Beauty Therapists and a full member of the Guild of Holistic Therapists (MGHT).
Noi is now the sole UK supplier of the world famous 'Patawe' brand of Thai Herbal massage related products. She personally sources these products in Thailand and imports them to the UK for both retail and Spa supply. These unique products are available to purchase on her own website and on Amazon.